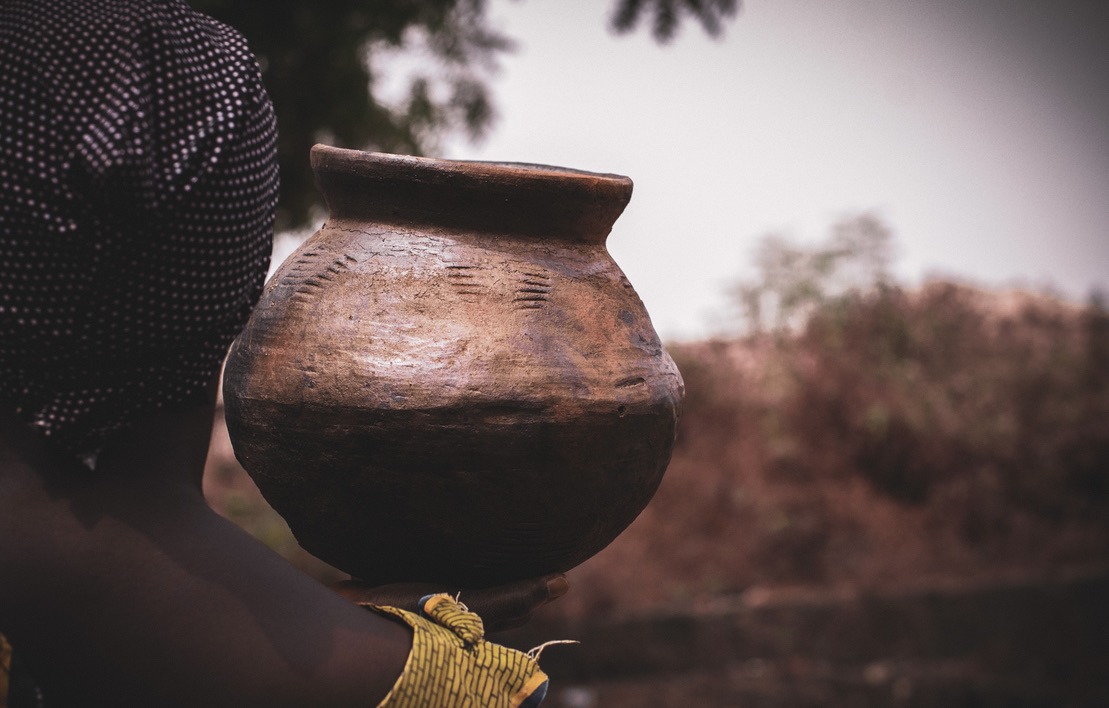 Hymn 151
by Chinedu Gospel

after Jericho Brown
in this poem, there are no metaphors
to pink a petal to bloom.
the preacher by the wayside drags his
tongue into holy water. 
he says he's been looking for a child —
white & beautiful —
inside himself. mama has been doing 
the same with me.
trying to replace my nouns with pronouns
that don't closely match. say,
the body of a wounded boy is
a metaphor for healing.
a cloud falls from my eyes to soften 
the tangibility of my ache.
is that not righteousness in the sight 
of gloom? i hang a garland
around my neck in my own burial.
O — feeble thing wounded by absence
in midst of light
i wake up to a boy drenched in olive oil, 
slipping through the hands
of the fear that fractures his faith.      
in baptism, i drowned.
the white of my eye, a colorless substance.
which is to say, 
in the midst of light, nothing permeated —
soaked into the widest of pores
on my skin. am i not frosty enough to melt
into water? am i not water
enough to glide away from grief? on other 
days, i wake up to my mother
pounding prayers into powder. she applies 
them on my face & begs
that the sun notices the beauty in me. 
it's the way she believes
she lobbies me into grace. which is to say, 
in her poem, i am the gospel 
of the preacher: a broken glass — shards 
clayed into a pot to hold the water of spring.

Chinedu Gospel Frontier IV, is an emerging Nigerian poet. He writes from Anambra where he also studies. He is the moderator of audio poetry at Threposs poetry community. He won an honourable mention in the Kreative Diadem annual writing contest 2021 (poetry category). He also won the StarLit Award for the winter issue 2021 of Aster Lit. He has seen his works published in Claw & Blossom, Rough Cut Press, Walled City Journal, Poetry Column NND, Midway Journal, Rigorous Magazine, Feral Poetry, Afro Lit Mag & elsewhere. He plays chess and reads poetry when he's not working. Say hi on Twitter gonspoetry & IG gospelsofpoetry.
Image: Tope A. Asokere, Photographer