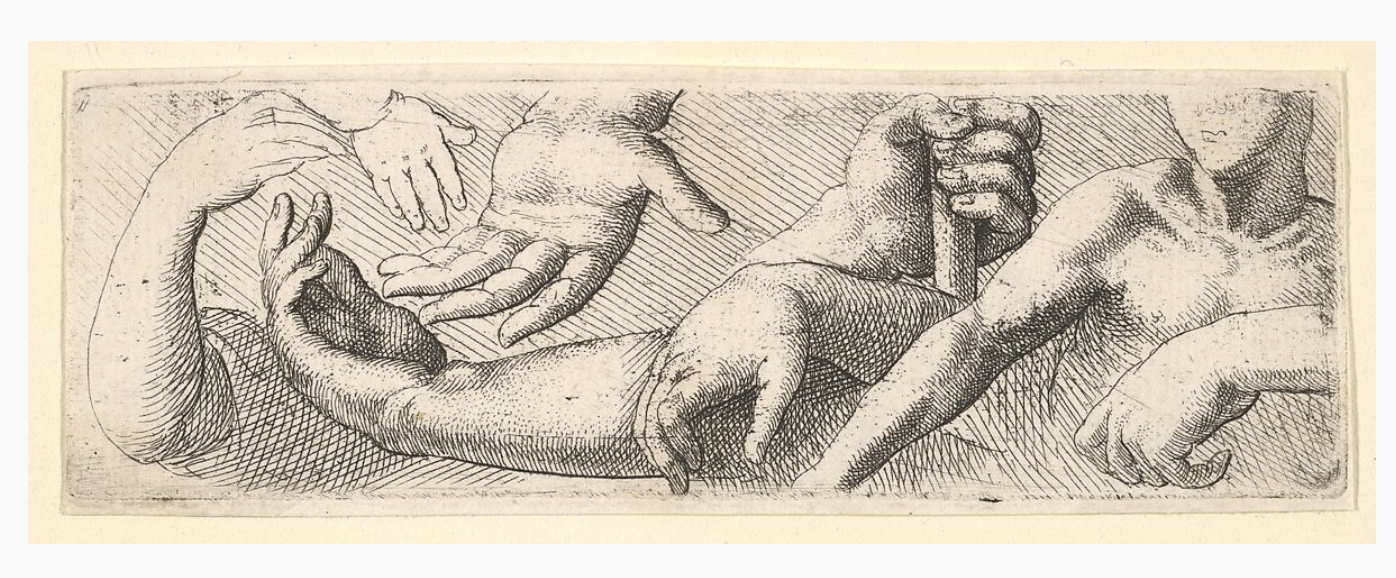 Where are you really from?

I know my names. I was born
on the mountains of Cundinamarca,
Olaya Salazar Lugo Fandiño.
I was born in Bogotà, she named me
Queens, La Alqueria, Eduardo
Santos. I don't know
my name. I came from
the sky's consent. I came
from the ocean's rape.
My people were the blood
on their hands. My people were
the hands. Of the colonizer
of the colonized. Before me,
people died in the mind
of the unnamed. She wore
her best dress and shoes
to bed and closed her eyes.
I don't know who stopped her heart.
Lorraine Olaya is a Colombian-American writer based in New York City. She is an undergraduate student at New York University, pursuing a bachelor's in English with a concentration in Creative Writing and a minor in French. Her writing tends to explore her identities and experiences as a first-generation Latina and native New Yorker. She has been previously published in NYU's West 4th Literary Journal and Washington Square News.
Image: Title: Hands and arms Artist: Wenceslaus Hollar (Bohemian, Prague 1607–1677 London)
Open Access The MET