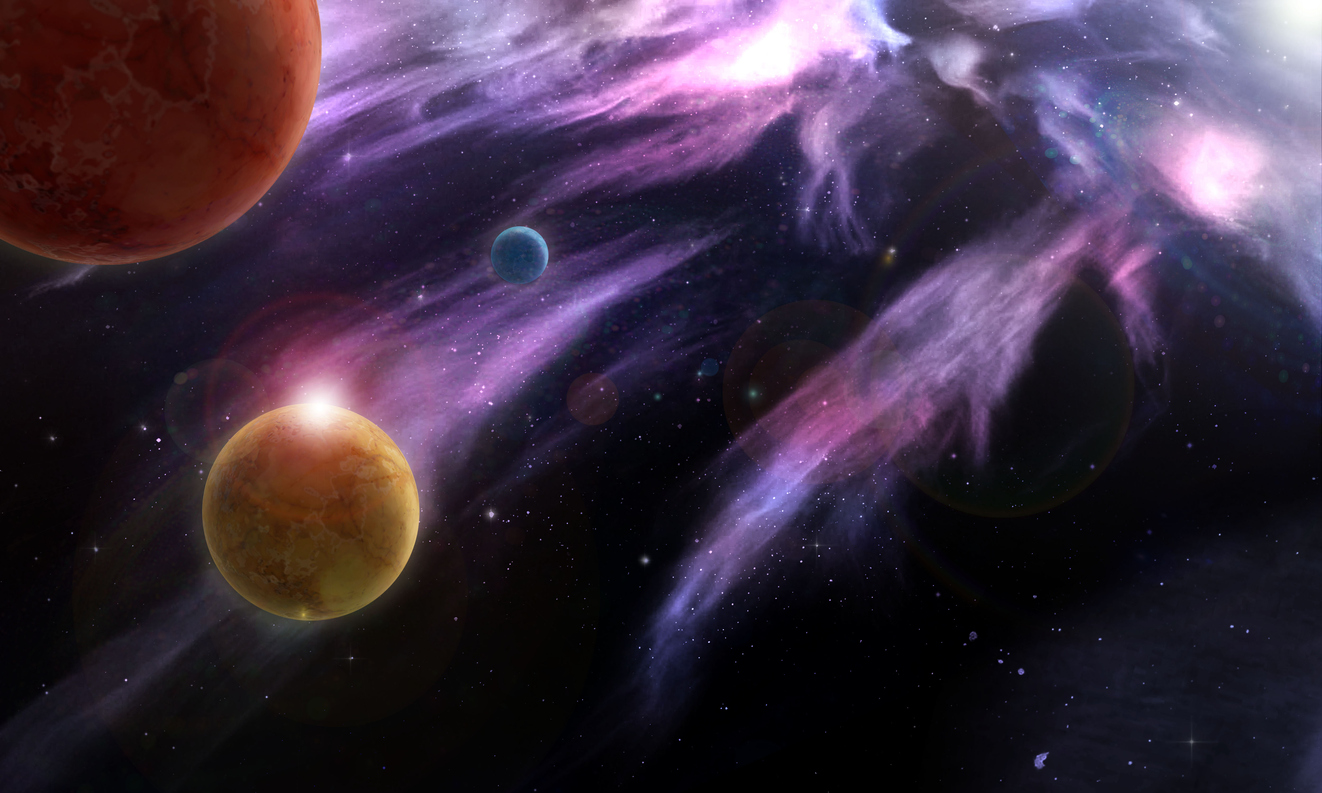 When I ask the stars what they think I should be when I grow up
they don't answer. 
The sky is still.
I wish on a shooting star to show me the way, 
but she says she can't help. She's already dead. 
If the night sky is filled with questions, 
I should find my answers in the ground. 
But the floor shakes. Earthquakes. 
And I can't keep still, so I float in between.
The space between not and knowing is a galaxy long, 
an infinity wide. How should I know where to go 
if the universe refuses to guide me? I believe now that all 
knowing spirits hide inside black holes, and I cannot get to them. 
Tell me, if I stay awake long enough, 
will I hear Mercury whisper in my ear? Will I feel 
the drops from Jupiter in my hair? Let me travel the universe,
and maybe I'll find my purpose on Neptune,
Uranus, or Venus. I see Saturn propose to me with a ring,
but little do I know he has six more made of gold, 
and I am not special. Even as an entity among the galaxies now, 
I still long for the answers within them. See me. I want to glow
like the moon in the darkness and radiate like the sun 
in its light. I wish for a purpose, even if it means returning 
to gravity to discover it. I'll find the center of the world to
compile my thoughts, to find love, and if love doesn't listen,
I'll find it within myself. Hear me. If everything happens for a reason,
then the answers to the future are somewhere. If not the ground, then the air,
hidden by the shadows of knowledge, throw away the key
of the scroll written in the unknown so nobody can see,
even though they might feel its presence. Feel me. 
I don't need the answers to the universe. Not yet. 
I can feel the power of my body, and I know I'll be ok.
Yet I ask myself why I'm here, why I wish 
upon stars that are dead just to hope for a better wish.
I want to know the truth, or any truth, 
I want to know where I'm meant to be,
I want to know what is to become of me
Stardust?
               Starlight?
                              Savior?
                                          Something
For now, I bury my thoughts 
in the stillness of the Earth, 
in the chaos of space, 
in the figment of time,
Because when I ask the stars what they think I should be when I grow up, 
they don't answer. 
Jordyn Taylor (she/her) is an emerging writer from Bangor, Pennsylvania. She graduated from Susquehanna University with degrees in Creative Writing and Publishing and Editing and a Professional and Civic Writing minor. She is a lover of thrillers, poetry slams, her three dogs, and anything out of the ordinary.