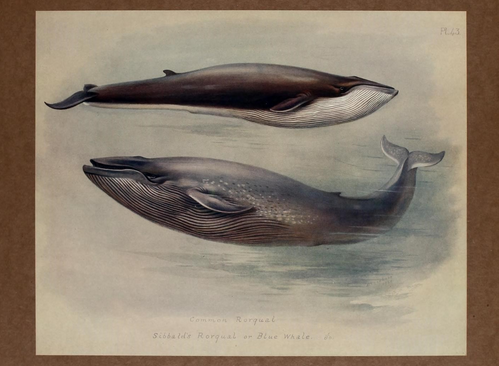 Whaling at its Peak in the Pacific Ocean, 1846
The ocean is distressed. The whales run back,
toward the sound of those unfruiting cries,
while whalers scout with their dim-casted eyes,
the film of murky water, red and black.
Mirrors of harpoons curve the wavering
sky, a danger and a shadow indiscreet.
As men's bellowing shouts and frantic feet
beshake the sea, to leave beslavering
whales. The whales move closer, the water pours
off blubber settling into the cut sea,
as the rough coils of rope enfold unfree,
the body buckled there, immured in gore.
A flickering candle casts an eerie light—
a woman nestles her book at night.
Cori Schneider is an undergrad at the University of Maine-Farmington where
she will be receiving a BA in Creative Writing and a minor in Film Studies.
She is a first-time poet originally from Chicago, Illinois, and she is excited to write more.
The Roadrunner Review nominated "Whaling at Its Peak in the Pacific Ocean, 1846" for a 2019 Best of the Net Award.