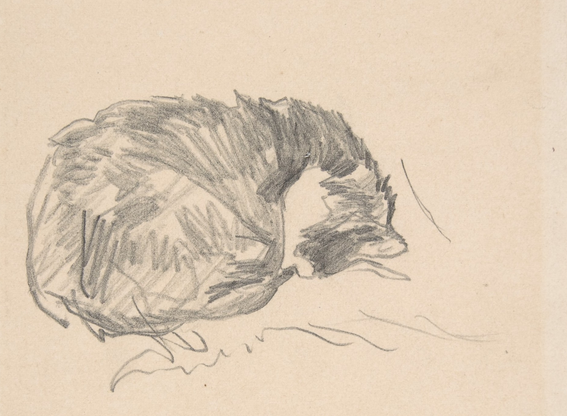 There Will Be More (Time to Learn)



I.
I guess my first cat died a few months ago.
II.
When my rabbit died
I didn't cry as much as I should have
because I thought the sadness in the house
was for someone else.
III.
She was happy, I think, running
around like she was thin like she used to be.
Her long unworn nails stopped chattering against the wood.
She yelped and collapsed.
I think maybe that time I kissed her goodbye.
IV.
My orange tabby was bitten on the wrist.
His soft little arm swelled with pus.
We squeezed it out over the sink until yellow turned blood.
Winter into Spring he went from Fat to Bone.
He stuck to my ankles, crying up at me; but I had to leave.
He died six minutes down the road, was still warm when I turned around.
V.
We scheduled his death for a Tuesday in October.
For the week I crawled on the floor.
The vet asked if I wanted to leave for this part
I said no
I will be there when he dies
They gas-masked him he screamed
They held him down he thrashed
He stopped.
Alexis Rubertino is a BFA candidate at Bowling Green State University and is set to graduate in May 2020 with a major in Studio Art and a minor in Creative Writing. She is based in Northeast Ohio, and would like to dedicate her publications to her grandmother, who recently passed away. For more work by Alexis Rubertino, visit alexisrubertino.com.

Image: A Cat Curled Up, Sleeping by Edouard Manet (French, Paris 1832–1883 Paris) Bequest of Clifford A. Furst, by exchange, 1995, The MET.