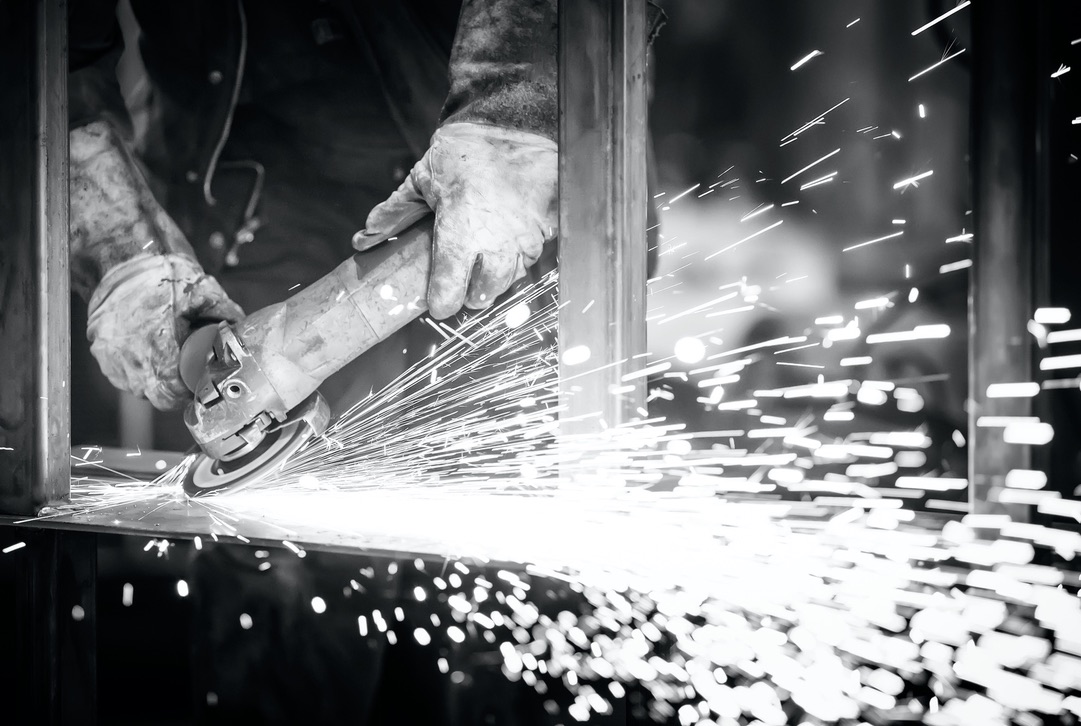 I worked in dad's warehouse one winter
& sorted sheet metal by heat number
& stacked them into cardboard boxes
& pressed the green button on a machine
that sliced copper rods into eighths
& the filings flew into my beard
& lived there for a day
& K used his lunch break to browse
online dating sites
& Bill griped about the Jet's defense
& Bruce tried teaching me the forklift
& regretted it swiftly
& the temp whose name I never learned
would wield a buzz saw without goggles
like the screech & silver spark
took him back to that July 4th 
his dad hoisted him up
to a screaming night of color
& mine sat forty feet away
in a heated office next to his secretary
selling the steel that built our home
& at 5:15, he'd drive us back to it
his hands at ten & two
his scalp a stack of settled ash
& I want to learn a gratitude
that won't fade against the night
I want to lift him through the sunroof
& give the sky a golden memory. 
Matt Coonan is a poet, emcee, and teacher from New York. He holds an MFA in creative writing and literature from Stony Brook University and is a three-time SUNY Oneonta Grand Slam Champion. He is also the recipient of a 2017 Live Más Scholarship. His poems have appeared in Button Poetry, Tinderbox Poetry Journal, The Southampton Review, Inklette, and more.