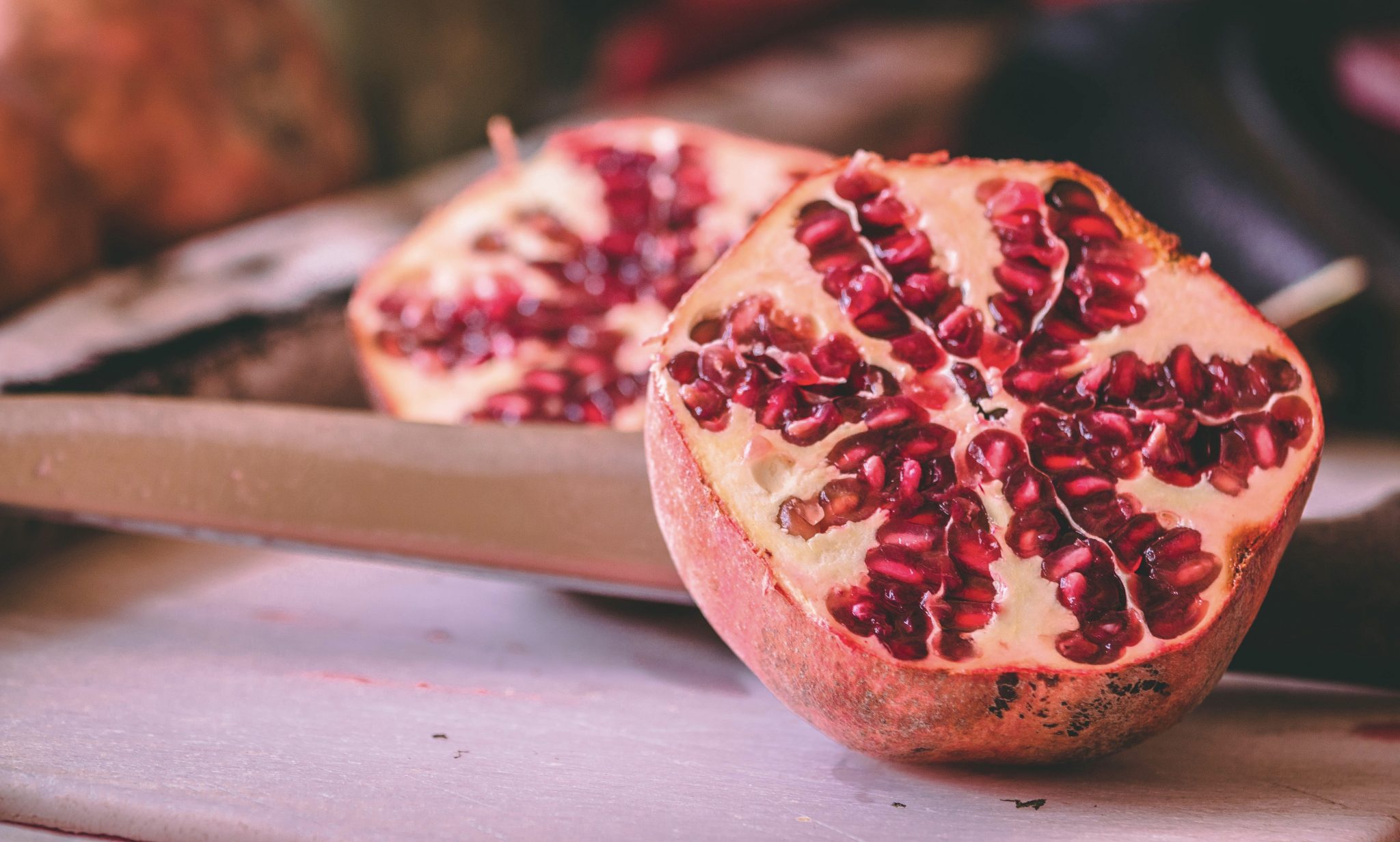 We're sitting on the floor in our matching pajama pants when she breaks the stillness by beginning to weave my damp waves into a braid. She says it'll make my hair curly by the morning. I already have her curly hair. At least, I used to. She knows that too, but it's been weeks since we last spoke, months since we last understood one another. She comments on how my hair has lost its volume with time. I say nothing. She braids in silence after that. 
Wisps of hair escape her fingers, the runaways cling to the nape of my neck. Her grip tightens. It seems angry, then soft. I recognize her hesitation as a product of concentration; still, I'm not too sure. Her fingers move quickly, tightly pulling and twisting, lifting my skin by the hairline. She still knows how to make me seem beautiful.

My hair is done, and our cups of tea are almost empty. Neither one of us is ready to say goodnight. Instead, she gets up and returns with a pomegranate and a bowl in hand. I recall now that it's her least favorite fruit. The effort of cutting it would almost be as frustrating as me always asking for it.

Should I mention, at this point, that my mother is an immigrant?
Tonight, she holds her flimsy purple fruit knife and scores a star atop the skin of the pomegranate. She peels back four quarters, and begins to pick at the seeds. I watch her delicate hands slowly stain red as the fruit falls into the bowl below them. Hands that later offer me a helping of the little jewels.

I savor them slowly. Not having the heart to say I wasn't hungry and that I now choose to wear my hair straight.
Ria Dhingra is a sophomore at the University of Wisconsin-Madison and is studying both English Literature and Philosophy. Her work has been recognized by her University as she was the recipient of the Mackaman Undergraduate Writer's Award in 2021. Her work appears in Bridge Literary Journal and Isele Magazine. Ria is a lover of stories, car rides, post-it notes, and trying to find beauty in the ordinary.