MY FAVORITE LITERARY JOURNAL:
HOOT REVIEW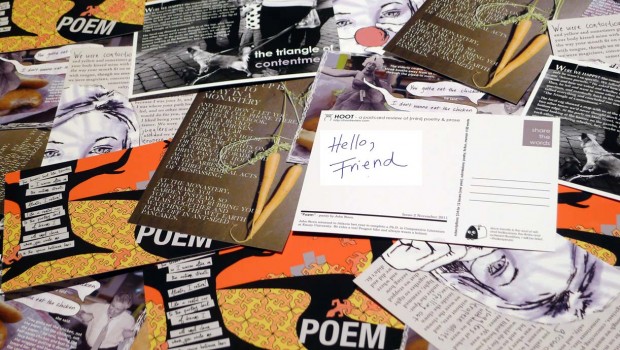 By Ashli-Jane Benggon
This year, HOOT Review has been one of my favorite literary journals. As a broke college student majoring in English, I could never bring myself to pay for a subscription to a literary magazine. My mother, knowing this, got me a subscription to HOOT as a Christmas present and launched my love for this journal. There's just something romantic about receiving a postcard in the mail. It's like getting a love letter. Having something so aesthetic and accessible has made me fall in love with this journal.
You can read HOOT Review online or subscribe and receive monthly postcards. Submissions for this magazine are open year round.
Bio: Ashli-Jane Benggon is a student editor of The Roadrunner Review and is currently earning a bachelor's degree in English Writing at La Sierra University. She loves to read and write fiction and nonfiction and care for her three cat children.