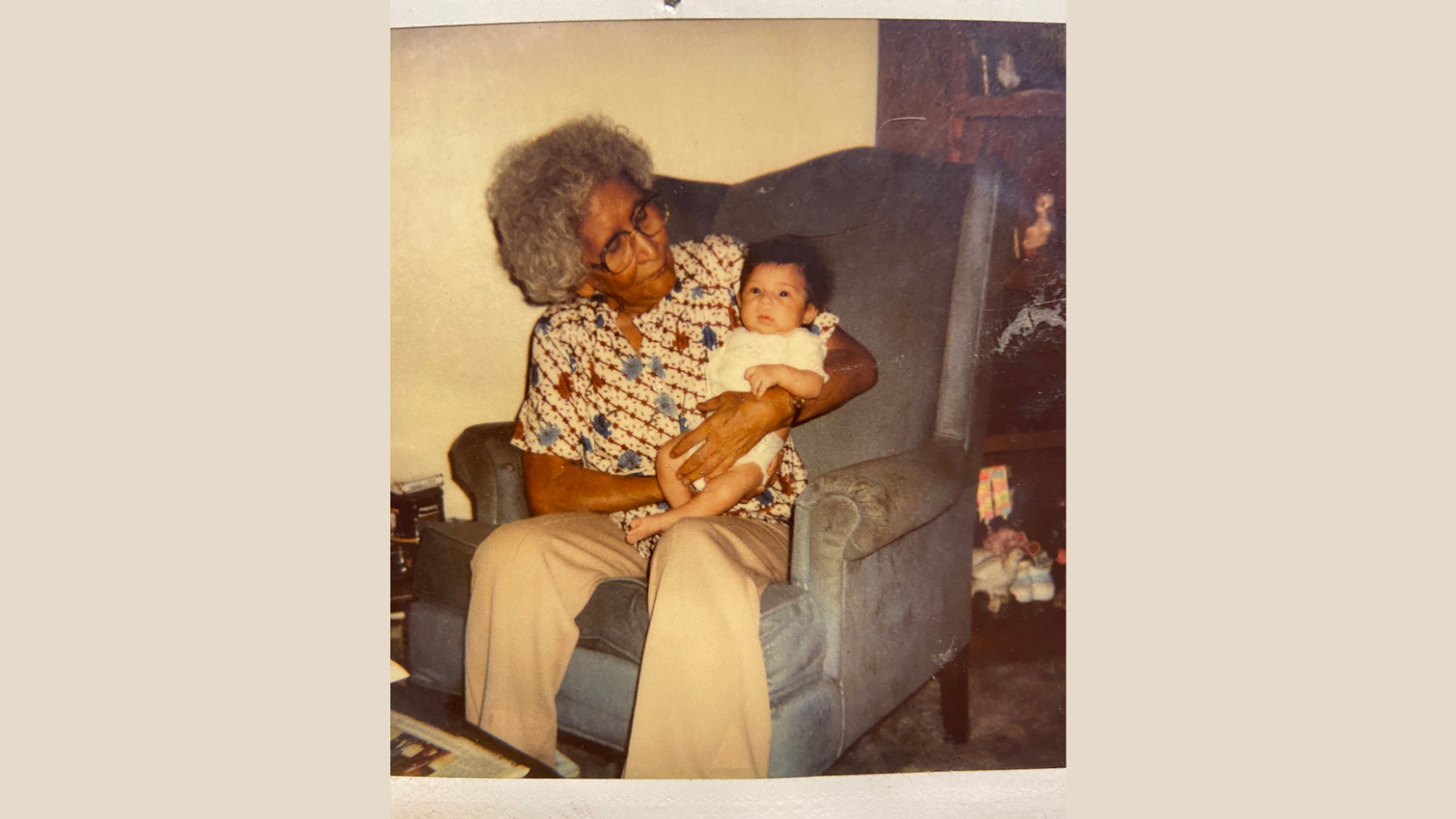 Mujeres Divinas/Divine Women

The third of eight children in a Mexican mining town in Arizona, she endured the brunt of her mother's indifference and misplaced anger. A belt here, a chancla there, my grandmother's  fire spirit was nearly extinguished at twelve. "Era normal," she would say. What is normal about the subtle bruising down skinny girl arms? At sixteen, she knew her actual life existed elsewhere in a place she could not yet visualize. It laid beyond the lone river that flowed downhill from her family's farm. A rusted brown suitcase and a secret one-way ticket made the final decision a reality. Determined yet anxious, she took the 9am train to Winslow to begin her life's journey which would eventually lead to my grandfather and her home in Phoenix.
Decades would pass and her grandchildren would see beyond the gray hair and wrinkled  hands to her inner identity that remained. The muted steadiness of her step and pure devotion in her eyes told us everything we needed to know. She would constantly ask if she could make us something to eat—a remnant of her own past Depression Era hunger. The soil of her ancestors rewarded all she touched with springs of life. The flower gardens decorating her ChaCha yellow house never dried despite the unrelenting summers. When her arms lovingly embraced me, it felt like both the first and the last time.
Despite her meager 6th grade education, she read constantly. She wrote page after page which would eventually become lost, leaving no testament to her inner thoughts. The gift of pen to paper was inherited through her blood. Several of us discovered this talent and explored both the heights and depths of its transcendence. A chance was gifted to us to take the oral Mexican storytelling tradition and give it a physical being.
When she succumbed to lung cancer, there was no comfort or understanding for her three youngest grandchildren, including me. Her casket was a soft glossy pink with gold trim and "The Yellow Rose of Texas" played as we sat in silent remembrance. Children and grandchildren spoke of her, telling tales of love while finding humor in sadness because that's how we cope with loss. I was not yet old enough to express myself  that day because my poet voice was still in its infancy.
In eighteen years, I have only visited her grave once. She is buried with my grandfather in the city's veteran cementary. It is a dusty place with rows and rows of plaques in the arid dirt. There is not a flower, tree, or even a patch of grass. When I first saw it, I was disappointed that her final resting place was so drab and mediocre and unfitting. To me, this is not where she resides. Although her physical remains lay there, her spirit does not.
I call her name in front of my ofrenda every November and feel her draped over my shoulders like a quilt. The marigolds and La Virgen candles surround her pictures. I do not have any material thing of hers besides the last birthday gift she ever gave me. Knowing that I was a young bookworm she presented me a Barnes and Noble gift card with the words "I Love You" inscribed in her precise handwriting. That love has never faded and neither has the shape of her face in my memories.
She visits me in my dreams and we talk about the comings and goings of my life until, in the middle of our conversation, I realize she is long dead. Every time, I panic and ask her if she is okay. "Yes. You don't have to worry about me. I'm okay," she reassures me. We hold each other as I become aware that the hourglass sand is being spent and I will soon awake. When I finally do, I lay in the dark stillness and am thankful.
Sarah Chavera Edwards is a Chicana writer based in Phoenix, Arizona. Her writing centers around her Mexican American heritage, mental health, and her own personal experiences.
Photo credit: Photo provided by Sarah Chavera Edwards. The picture is of her and her grandmother.
"Mujeres Divinas/Divine Women" won the 2021 Roadrunner Nonfiction Prize.
Nonfiction judge, Laura Melchor Ojeda, wrote: "Can a short nonfiction essay capture the heart and soul of, a loved one? Can it convey the impact a grandmother has on a grandchild? If I wasn't sure before, I know now that it can be done. The winning essay, 'Mujeres Divinas/Divine Women,' gripped me from the unforgettable first line to the last, aching paragraph. It captures the transformation of a woman: the concrete ways she loves the family she's built, and the way her past shapes the legacy she leaves behind. I found myself coming back to read it over and over again."