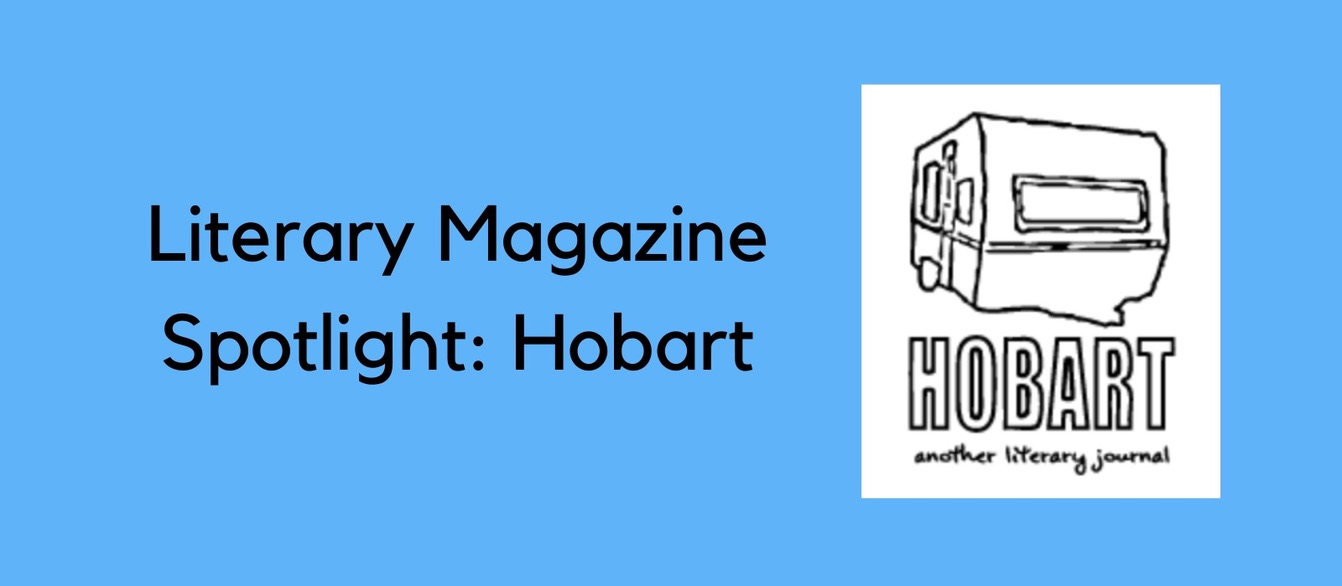 About
Hobart was founded twenty years ago and has had work go on to appear in Best American Short Stories, Best American Essays, Best American Nonrequired Reading, and The O.Henry Prize Stories.

Impression: The website has a playful aesthetic that matches the voice of the magazine. Work that appears in Hobart is well-observed, original, and never stuffy. The editors celebrate publishing emerging writers. You're as likely to encounter an established writer, like Paul Crenshaw, as you are to find a writer getting their first byline. Hobart is an excellent place for student writers to know and to submit their work to.

Representative Work
Nonfiction: Crawdad Hunters by Jacey de la Torre captures the wildness and also the bond between siblings.
Fiction: Tear a Little Twig by Mersiha Bruncevic tells about loss and healing through an intentionally misplaced knife.
Poetry: Did Not See That One Coming: Visual Poems by Nance Van Winckel are stunning visual poems that represent the experimentation that's welcome at Hobart.
Find Hobart on Social Media
Twitter

Submission Information
Genres
Fiction: 2000 words or less
Nonfiction: 2500 words or less
Poetry: 3-5 poems per submission
Rejected Modern Love essays (Email Elizabeth Ellen directly. See website)
Pictures: Photo essays/portfolios (12-20 images)

Submission Fee: None

Submission Window: According to the website, "(almost) always reading for the website!"
Currently,  the window is closed, but check back often.

Submission Method: Submittable