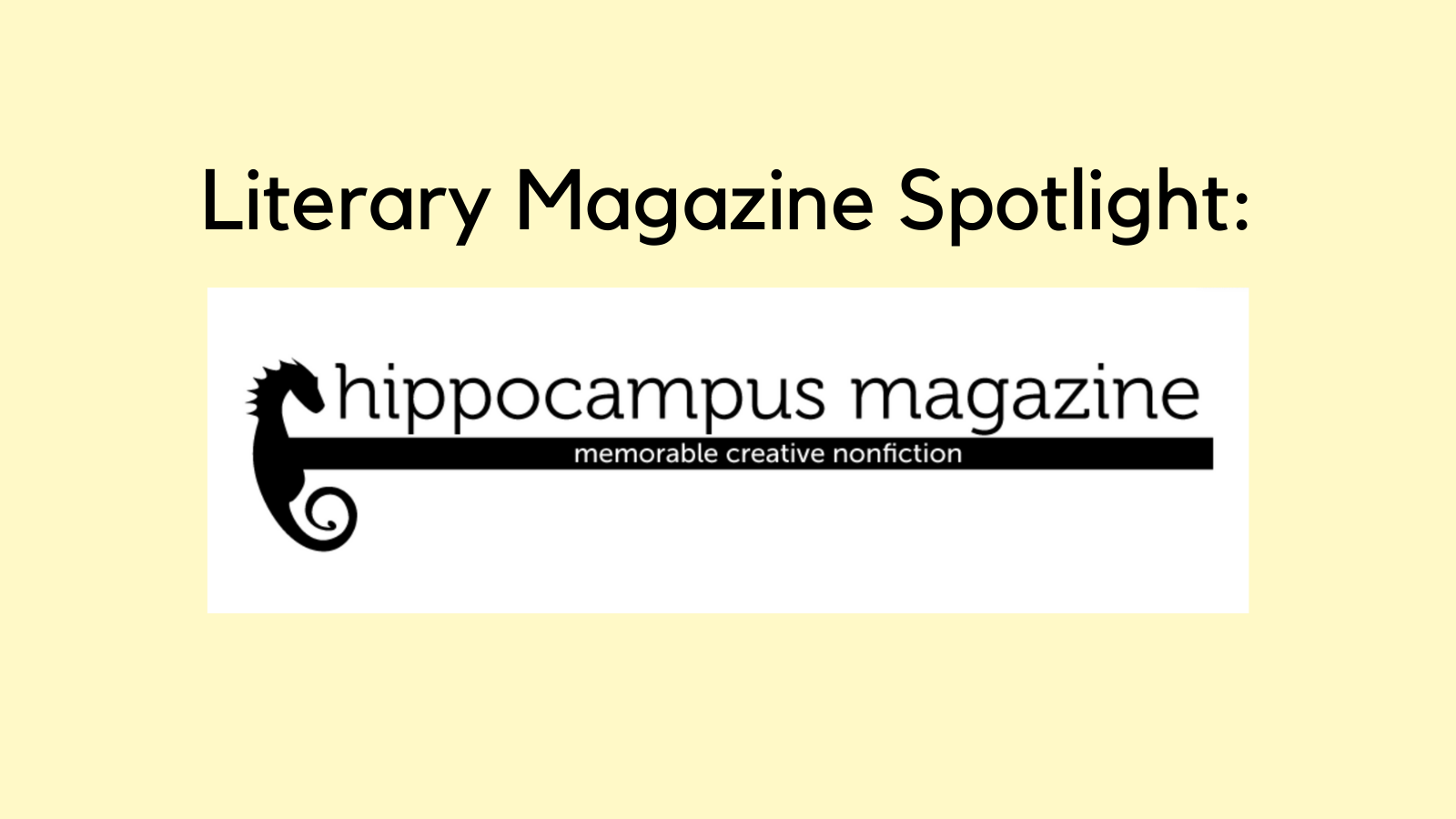 About
Hippocampus Magazine's mission is to educate, entertain, and engage readers through creative non-fiction. Debuting in 2011, this magazine of fresh memories and stories took off. It has been featured in radio shows, literary journals, and podcasts. It holds a conference for creative nonfiction and has a small press division. The journal publishes seven new issues a year.

Impression
Hippocampus Magazine was named after the section of the brain responsible for the formation of long-term memories and the magazine is centered around the memories of its writers. The journal publishes memoir excerpts, personal essays, reviews, interviews, and craft articles. They often include photos of interview subjects. The magazine includes many captivating and well-written stories. It's hard to stop reading. 

Representative Work
In Shorthand, Donna M. Magnotta (May – June 2020) writes about being a daughter and trying to understand her mother's shorthand notes. 

Why I've Never Read the Secret Garden by Joyce Tomlinson (March – April 2020) uses the captivating reasoning of a little girl to explain the significance The Secret Garden played in her life and a secret she could not tell anyone.
Review: In the Country of Women by Susan Straight reviewed by Kelly Shire (January – February 2020). Shire recommends this memoir, writing that In the Country of Women is "a Southern California story and an American diaspora story – but ultimately it's most deeply a women's story."
Interview: Sejal Shah, Author of This is One Way to Dance by Lara Lillibridge (June 2020) is a conversation about being a writer during a pandemic, Asian American identity, pop culture, and genre.  
Find Hippocampus on Social Media
Twitter
Instagram

Submission Information
Genres

Memoir: 4,000 words max
Personal essay: 4,000 words max
Flash creative nonfiction: 800 words max

Craft articles, reviews, and interviews are by invitation only
Submission Fee: $3.00

Submission Window: March through December 

Submission Method: Submittable
Roundup created by Elisabeth Breen