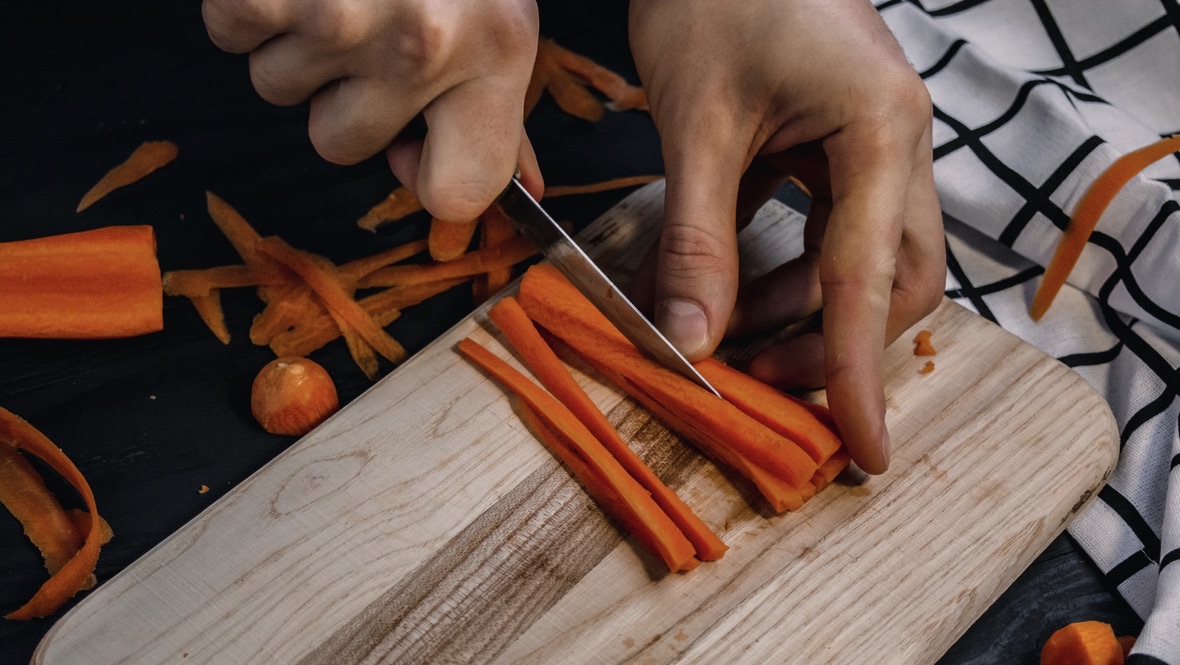 is a pretty word for cutting
lengthwise.
Knife against the wooden board,
it will go through anything
just to kiss the grained
surface.
I julienne the carrots, cucumbers,
radishes, then my own
finger.
There are many words
that can get you into trouble:
please and yes
the worst offenders.
If I cut through your voice enough,
it becomes a sliver
to pocket alongside all the others.
I am not sure what happy people do with all their time
except for counting down
to the next rapture—
at one point, I might have asked you,
please blooming in my throat.
Once a vegetable has been cut in this fashion,
we say it's been julienned.
Yes, you say from your pile of carrot sticks.

Kimberly Ramos is an undergraduate of philosophy and creative writing at Truman State University. Her work has appeared in Watershed Review, Underground, FreezeRay, and The Lindenwood Review, among others.
The Roadrunner Review nominated "Julienne" for The Nina Riggs Poetry Award.