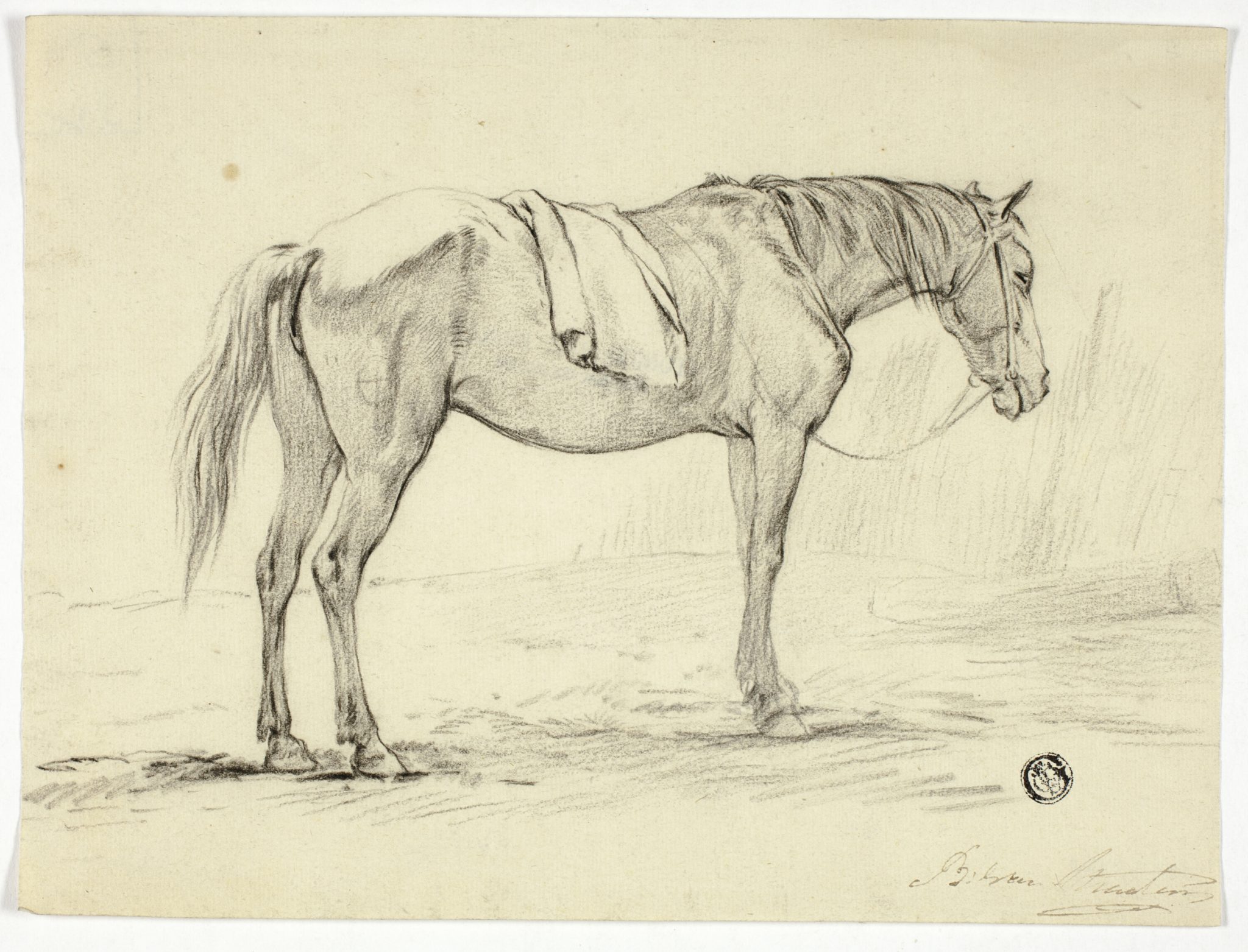 The summer you buried Easy was the same summer we buried your wife. I remember the way Easy stood tall, his muscles twitching with each fly resting on his velvet body. How he would bow his head as your sun-worn body pulled itself onto his back—his patience, the same as hers, who would sit in the car long after comfortable so we could walk Easy around the field just one more time. And you would brush his mane, beat the dust from his body, how she would watch you, her legs no longer strong enough to get down from the car to the stables,
or from the couch to the bathroom. You didn't tell us Easy died until months later, your quietude walling up the wells that fill your body. Just the same, when she took her last breaths you wiped her forehead, her arms, and brushed her hair, a slow intention, your face the same kind of somber I imagine Easy carried as you led him to that hole in the ground.
Serena Rodriguez's work has been published in Prometheus Dreaming, Santa Fe Literary Review, Santa Fe Accolades, and was a 2020 Loraine Williams Poetry Prize finalist for The Georgia Review. She attends Institute of American Indian Arts where she will graduate with her MFA in Creative Writing in 2022. She lives in New Mexico with her daughter, where they hike the bosque and eat all the tacos.
Image: Standing Horse, Unknown artist, The Leonora Hall Gurley Memorial Collection, Art Institute of Chicago.
 "Domino Effect" is the winner of the 2022 Roadrunner Poetry Prize.
Judge Michael Akuchie wrote: "Aside from maintaining a neat flow, "Domino Effect" effortlessly builds tension. This gorgeous prose poem walks us through a duo of miserable events. With delicate images, this lyrical account of despair is 'a slow intention.'"