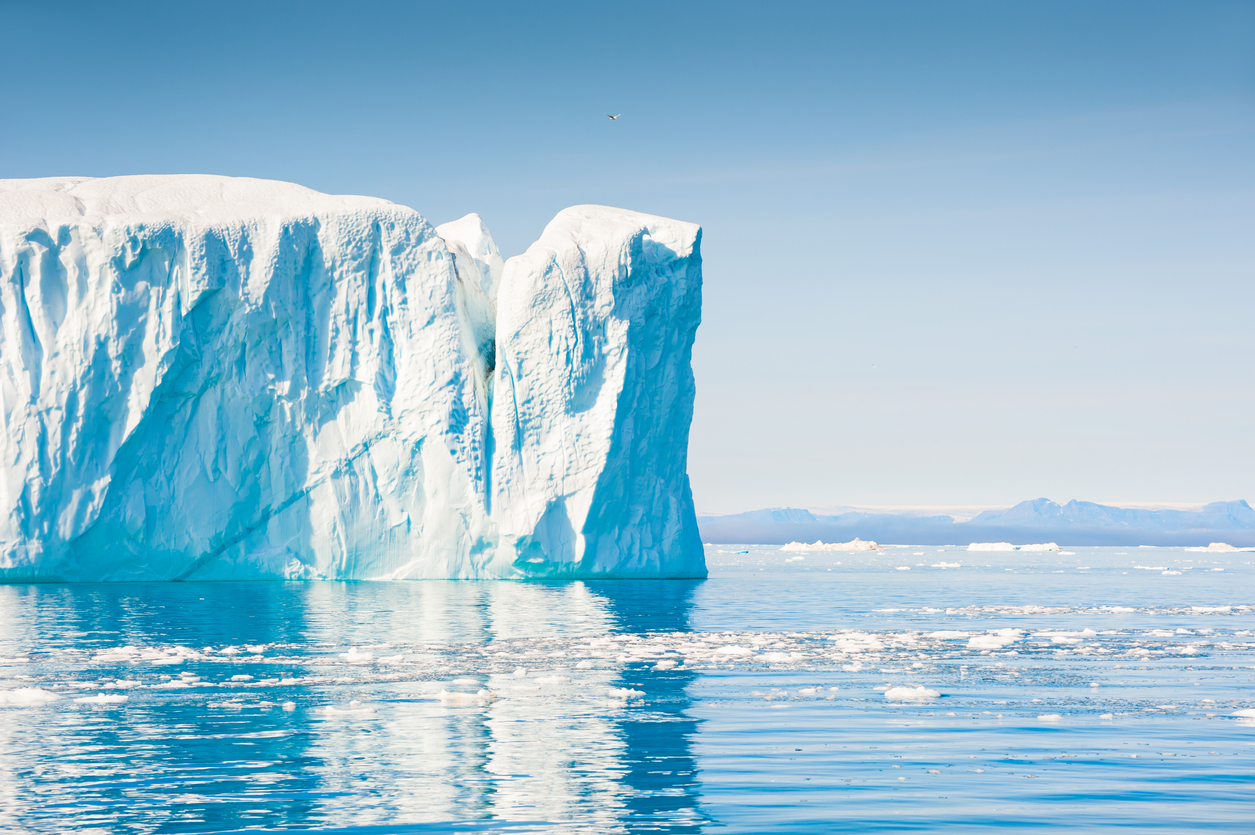 The captain announced that we would die. "Please return to the upper deck. The crew will be providing life vests for infants," she said, her voice echoing past our cramped cabins along the ship's poorly-lit corridors.
Still sleepy, we stumbled out of our rooms, where we had spent the last two weeks preoccupied with vacation-life: watching nature documentaries on the wall-mounted TVs, arguing about what excursions to go on, and ordering from room service. Those of us who were parents pulled our children close, while the crew preached a sermon on Matthew 8:26, about the virtues of remaining calm and collected.
We said to ourselves, "We're all in this together," as we locked our doors and eyed the exit, until the quiet purr of the ship and the ever-present buzz of the fluorescent lights were swallowed by emotion.
In the narrow passages, we strangled each other, elbow to elbow. We trampled each other, shoulder to shoulder. We said to each other, "Get out of my way," pushing each other against the walls. Until finally, like ants, we marched up the stairs, crawling over two abandoned suitcases and a duffle bag that a couple had left behind in their haste.
The cruise had been marketed as a getaway for busy families. We had been lured with the promise of eco-friendly sightseeing along the Alaskan coast, an all-vegan meal package, and an onboard water park. We had wanted to visit the glaciers before they melted and to enjoy life before it was too late.
The captain's voice reverberated through the maze of passageways lined with palm tree wallpaper, interrupting our thoughts. "Please be aware that your safety is our top priority. Unfortunately, technical issues are causing a delay in our return to port. Please remain calm and follow the directions of the crew," she said.
We pleaded with the captain to save us. We said, "Take us to the lifeboats, steer us towards the shore." But it was no use. Those of us who had a phone watched the news. A scientist at the Hadron Collider in Switzerland had accidentally turned off buoyancy. Overnight, the polar ice cap had been engulfed by the arctic sea. Global trade had stopped and the stock market had crashed. New York City stood under six feet of water.
A travel vlogger filmed us with a GoPro as we put on life jackets and fidgeted on the upper deck. "Let's hold on to each other," we said, as the first wave washed over the four-foot-high iron railing.
At first the ocean rose slowly, like a bathtub filling with cold water. By the time it had reached our knees, we fell in. Gliding in the current, we grabbed onto the deck chairs and tables.
All that was left of our bodies was our weight.
Loren Klim is completing a B.A. in Philosophy and an English minor at La Sierra University.