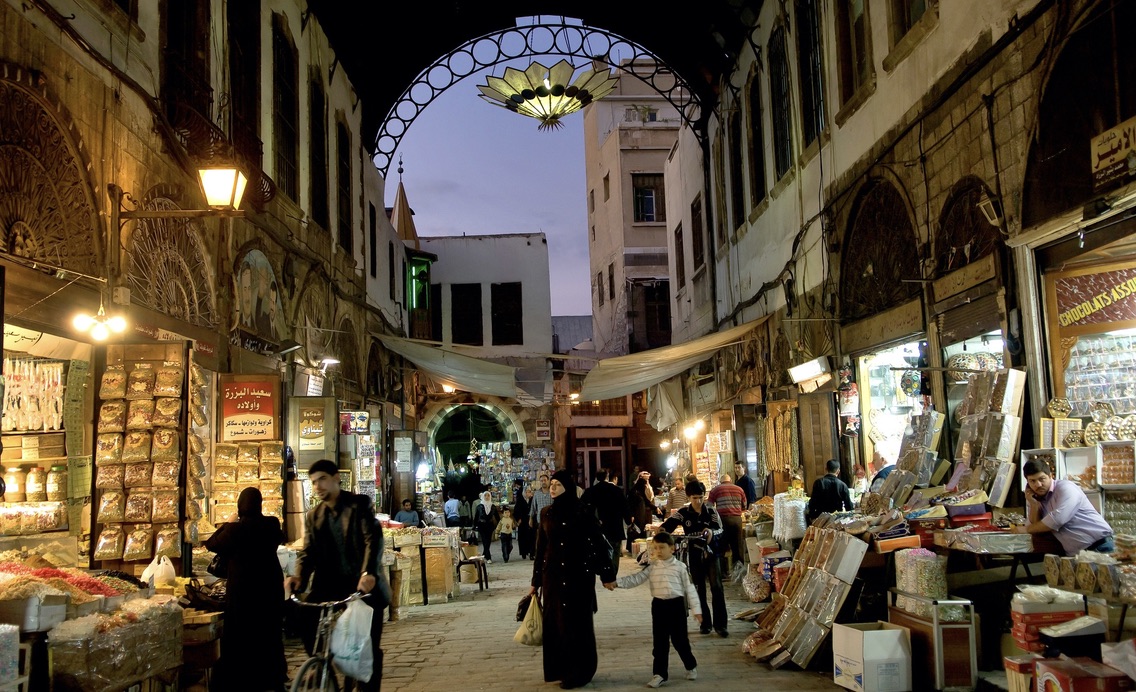 Using bare hands, my mother rests zucchini
into oil that's singing,
Stuffed with semi-cooked rice and ground meat—halal, of course—
and seasoned with finger-grips of baharat
She spent last night delicately carving the heart of the zucchini
to make space for the spiced meat and rice
She learned this art from her mémé's kitchen,
a small space where they had to work at the counters, standing on their feet
in wooden baabs from the souk
From the window above the sink
the tops of the minarets could be seen
At night they shone green lights
and called them to prayer before sunlight.
Jareaa grew up in Syria and moved to Los Angeles in 2012. She has experience working different jobs in Los Angeles to pay for her college education. Jareaa writes about struggling with intersecting identities, the formation of herself, and the love necessary to build community across borders, using faith to guide her. In a world full of prejudices she believes it is important to convey a positive perspective, document narratives, and bring about progress for women's health globally.
The Roadrunner Review nominated "A Damascene Scene" for The Nina Riggs Poetry Award.