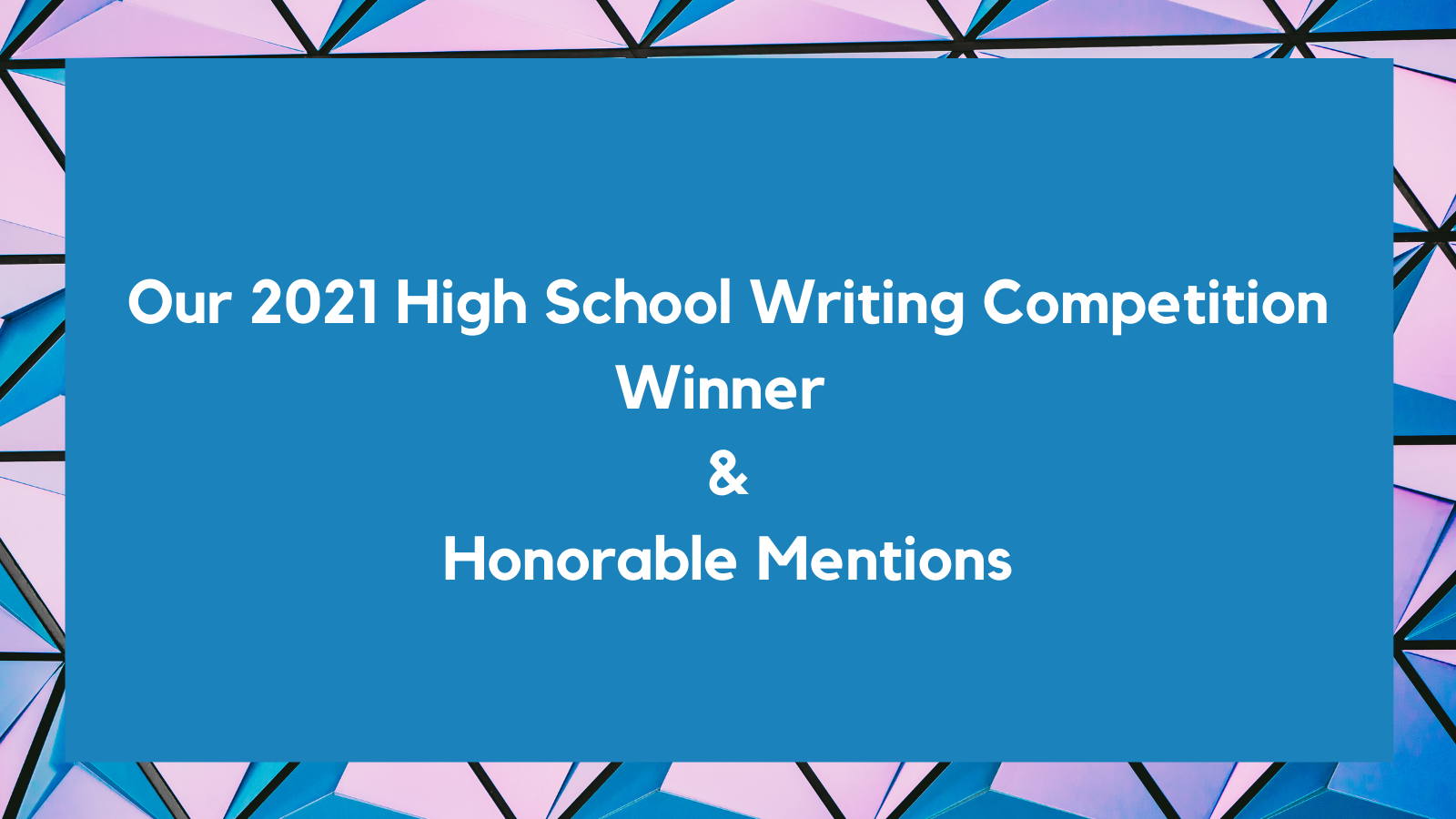 The Roadrunner Review held its third annual High School Writing Competition and we received so many excellent submissions that we wanted to award every piece with a prize. Even narrowing our list down to honor mentions was difficult. The pieces listed here represent some impressive literature.
In a competitive field, Diya Sabharwal's essay stood out for its confident prose, vivid word choices, and playfulness. Her topic is important and we think everyone should read what she has to say about the social constructions that have been built so carefully around hair and gender. We are proud to publish this piece.
Please join us in congratulating this talented cohort of writers. 

Winner
Diya Sabharwal,  Modern School
"Girl With Curious Hair, Pt. II"
Honorable Mentions
Tara Tulshyan, International School Manila
"The Bone Carvers of Fujian"
Pearl Reagler, High School for the Performing and Visual Arts in Houston Texas
"Tangerine"
Daniel Liu, Lake Highland Preparatory School
"Mother Tongue"
Praniti Gulyani, Delhi Public School
"A Literary Interpretation Class"
Dana Blatte, Sharon High School
"Lazy River"
Mira Jiang, Coppell High School
"Down in Flames"
Rigel Portales, Manila Senior High School
"The Place Where a Fountain Lives"
Erin Brody, Lincoln Park Performing Arts Charter School
"He'll Stay With Me"
Steven Yeh, Shanghai Qibao Dwight High School
"A Wish"

Congratulations all the fine writers who submitted to our contest. We were honored.